The St Charles Basketball Academy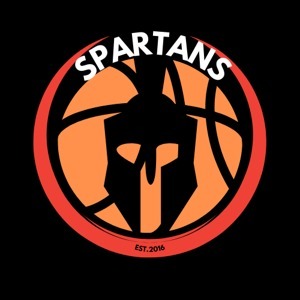 Enrolling on our LAB Academy programme will provide each student with a platform to develop into professional adults and optimize their athletic ability. Firstly, we encourage the flexibility of students choosing their desired course – A Level or BTEC. We encourage academic progression and build our programme around a well-structured learning schedule.
During the programme, we promote our L.A.B. principle: Leadership, Academic (commitment) and Basketball (development) to encourage, which is also supported by excellent attendance and student commitment. Throughout the students' time on the basketball programme, learners will boost and develop good team working skills, communication skills and discipline, as well as their basketball skills.
Students will develop their Basketball skills through; weekday team practice sessions, weekly competitive fixtures in the Academy Basketball League, professional development programs, sport specific psychology workshops and skill development training. In addition, there will be access to a physiotherapist, nutritionist and sports psychologist, enhancing student experience and teaching them more around how to excel in their field. All provisions are made to give athletes the best possible platform, to optimise performance and embody our core values in achieving excellence in the court, class and community.
St Charles basketball program has given me the opportunity to learn and develop aspects of my game as well as complete A Levels and put me in a better position academically. I have no regrets and my experience to join St Charles is one I will always cherish. I can say that I became a better player than I was before I joined St Charles and a better person too.

- Elliot Tshiango (Year 13 St Charles student)
---
St Charles Sixth Form L.A.B Academy
The St Charles Sixth form LAB Academy's mission is to provide elite support, guidance and coaching to every academy player to give them a strong foundation to be successful in every aspect of their lives. We aim to openly encourage and support the status of students as athletes, by nurturing and developing student discipline, professionalism and integrity. We will actively encourage our students to effectively set clear personal, purposeful and meaningful goals, whether academic or sports related. We hope to teach our players to be confident and independent leaders in life and help them make a meaningful contribution to the home, school and community in a balanced manner.
Academia
As well as gaining life skills as well as sporting abilities, we want academy players to love learning and excel in all subjects. We operate on the principle that if 'you give a man a fish and he will eat for a day - teach him how to fish and he will eat for a lifetime'. This old adage captures the essence of what we aim to instil in all of our students. Our main aim is that each academy player is provided the support they need to become successful in all aspects of their lives.
Basketball
Basketball will be the primary sport focus in the LAB academy. These sessions will be evaluated regularly to track progress and review training goals.
The basketball program will consist of:
Team Practice: The academy will provide up to 7 team practices and a game week in the ABL. The first will practice will focus on team playing principles incorporating the programs offensive and defensive concepts. The second practice will focus on decision making, tactics and special situations.
Strength and conditioning: This will include a focus on physical fitness tailored to the game of basketball and an injury prevention program.
Skill development workouts: Each academy player will also receive 4 individual hours of training within the curriculum timetable to improve their fundamental basketball skill set. The main focus in these sessions will be ball handling, footwork and finishing, one on one play and shooting.
Shooting club: Players will receive two special breakfast sessions during the week where the players are targeted with achieving a certain amount of shots made over the season. This will be a sponsored challenge with the money going towards developing the basketball facilities and academy outreach programs.
In addition to the basketball element of the academy, players will also receive:
One to one mentoring: Student focused sessions that apply the goal-setting methodology, as well as, motivational interviewing for athletes that wish to optimise their performance. Goal-setting for students, providing client-specific techniques to help reduce exam and study related pressures.
Goal Setting & Psychology Workshop: A team session where students will analyse their targets and goals throughout the season. There will be an emphasis on motivation, inspiration, confidence and commitment. They will be tasked with producing their own SMART goals and targets on what they would like to achieve in the season and in their careers, while they participate in the program. They will also create end goals for where they see themselves in the future pertaining to the sport. This will help create a profile for each player and to hear specifically from them what they want to achieve. This will help student athletes evaluate the success principles of other great athletes and world leaders. 'If you fail to plan, you plan to fail.'
---
All staff, parents and visitors have a statutory responsibility to safeguard and promote the welfare of students. Please click here for more information on safeguarding.
Academy Coaching Staff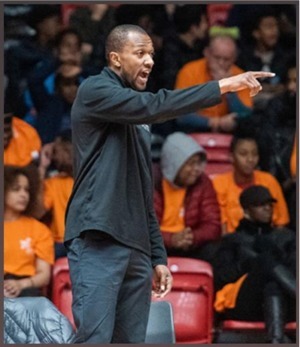 Head Coach: Patrick Avorkliyah
Patrick Avorkliyah is a very passionate coach who believes basketball can be used as a tool to help young people from all backgrounds develop important life skills that can enable them to become successful in other areas of their lives. He has been coaching grassroots basketball for over 12 years.
---
Bio:
He is currently the junior development head coach at Westside Basketball Club overseeing the running of all junior teams. Coach Pat's coaching philosophy centres around three core principles; commitment, selflessness and team unity. His core values focus on being open and honest with his players, while holding them accountable for their efforts. Coach Pat focuses on embracing the process of growth, which requires the need to focus on how to get better every day, in order to succeed later. The coach's teams focus on the fundamentals, team-oriented basketball, with a primary emphasis on defence, offensive play with spacing, ball movement and player movement. He has an extensive background as a personal Basketball Skills Development coach, with experience working with camps abroad in Spain, Greece and Lebanon.
Athletic Director: Dean Banks
Dean Banks was named Athletic Director at the college in 2016, where he helped play a key role in the College's national championship the same season. As Athletic director, he is responsible for overseeing all of St Charles' sports teams ranging from Basketball, Football, Rugby and more. He also helps organise all fixtures. Dean serves as the head football coach at the college winning three national championships.
Sports Psychologist: Sanchez Bailey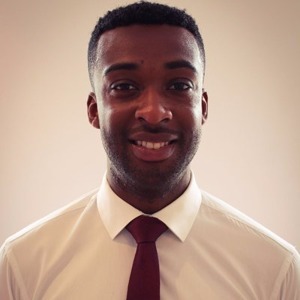 Sanchez is fast becoming one of the most talented sports psychologist in the country. He is a Brunel University Master graduate that has excelled in a range of sports and working with boxing champions in the UK, football players within the country's highest divisions and becoming a media regular on Sky Sports News. His first taste of sports psychology work came about at St Charles and has a strong desire to help raise the game of players through the use of mental skills.
Video Coordinator/Social Media: Teo Dubios Burrows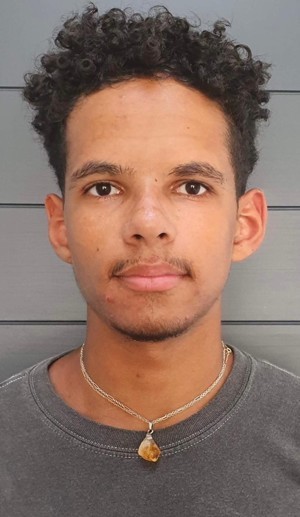 Teo is a 19 year-old student studying Business Management at Pearson College London. He is always looking for ways to apply his business knowledge to more creative ideas, such Sport and Design, where others can appreciate them more. Among other things, Teo is skilled in creating Social media profiles and content for professional athletes, influencers and businesses. Teo continues to work on both personal and freelance projects in his own personal time outside of university, with hopes of eventually using the skills he has acquired to create his own social media centred brand.
Players Testimonials
The thing I love about St Charles is they teach players to think the game. They learned about leadership, how to communicate, how to stretch yourself, take on risk—life lessons. It's a different level of understanding of the game.

- Mohamed Elmoutasim Mohamed, Finals MVP (currently a student athlete for UEL).
There are countless fascinating stories to be told about the exceptional student-athletes, coaches and programs that make up Small College Basketball. Patrick [Avorkliyah] has created a simply wonderful program to help the next generation!

- Tyler Small, ABL first team (Currently taking a gap year to explore his options)
It was a great experience that really helped me grow not only on the court but off as well. The basketball and schooling provided me with the necessary tools to move on to the next level

- Kyane Henry (Currently playing college basketball for Jacksonville State)
St Charles has taught me to trust in other people as well as built my confidence for life. I am glad I chose St Charles because it made me a better person and player.

- Levi Edwards (Currently playing basketball for South Eastern Illinois College located in the United States)
St Charles has played a major role in shaping my character and work ethic, which are applicable to all aspects of my life. Coach Pat has always expected nothing but my very best, both in the classroom and on the court. The two years I spent at St Charles were an excellent stepping stone to get to the next level and to prepare me for my future. To all the coaching staff, thank you for the time you devoted to our success, the motivation you gave, and a great two years.

- Michael Adeomola, ABL All-Defensive first team (Currently a student athlete at Cardiff University)
My experience in St Charles has not only made me a better student athlete and made me mature into a young man, but it taught me that if you put your trust into people who care about you and your well-being, with hard work, everything will take care of itself.

- Demarni (Currently playing basketball in the United States)
My current time at St Charles is special. It is like a family of brothers in which every member shares the same goals. From the head coach all the way down to the last player on the bench we have each other's back no matter what. Despite the season being nullified due to the COVID-19 pandemic, I am working hard in training for the upcoming season

- Jermaine Wilson Tra, (Currently in his first year at St Charles College)
St Charles is a great program that helped me perfect the details of the game and become a leader on and off the court. It also taught me how to be disciplined in the classroom and the court.

- Lukas Zaicevas, ( Currently in his second year at St Charles College)
At St Charles it's a complete basketball program for players. Bring your passion for the game and willingness to learn and coach Pat will bring out your talent. Having transferred from another program, I found St Charles was what I was looking for; a basketball school that is serious about development and harkwork. True to their word, St Charles stresses individual and team basketball skills taught within a fun environment. What separates St Charles may be how they teach - coach Pat employs a honest, personable, approachable and individualised style.

- Joshua Akinbiya, ( Currently a student athlete at Solent University)
My time in St Charles was one of the best times in my life. The teachers were amazing and I was coached by the best coach, Coach Pat. I struggled in my first year playing at St Charles but during the off season Pat really helped me develop and build my confidence to play better. My 2nd year was my favourite year. This was when we went to the ABL finals, that season we all worked hard to get to there even though there were a lot of negatives during that season we still pushed through to get to the finals.

To conclude this, I'm grateful to have gone to St Charles and have been coached by Patrick. Helped develop a lot as a player and more as a person

- Franco Jardiel (Brunel University)
My time at St Charles was a great experience. The basketball program gave me the opportunity to learn and develop aspects of my life both physically and mentally. The lessons I learnt there have prepared me for many of the different challenges of life and have shaped me into the man I am today.

- Jordan Gray (Currently studying masters in sports science at Colchester University and playing Division 1 Mens at Essex Blades)
My time at St Charles has been a mix of emotions. During my first year at St Charles, I was fortunate enough to be part of a very talented and experienced team. We were able to battle to the ABL quarter-finals before unfortunately being knocked out. I was using this as motivation as I prepared for my final season however the COVID pandemic has led to the cancellation of the 2020/21 season. Despite this I have no regrets about joining St Charles. It was an amazing experience on and off the court and I am happy to have given my part to the team

- Jihan Ybanez (Currently in his second year at St Charles)