Sports
Here at St Charles we are proud to offer a wide range of sports teams, clubs and activities for our students. Not only do we offer a wide spectrum of sports and activities that take place on a weekly basis, but we are also fully focused on offering an inclusive programme that is open to all, regardless of ability or experience.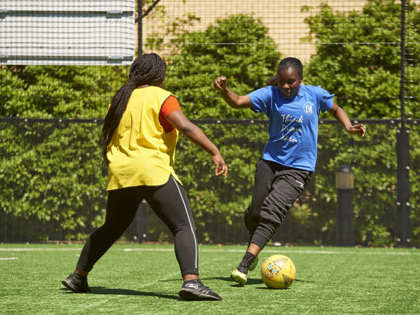 Under the watchful eye of our Athletic Director, St Charles have tailored a wide and diverse sports enrichment programme that, as of September 2018, includes:
Basketball (girls and boys)

Football (girls and boys)

Rugby

Netball

Badminton

Table Tennis (Indoor and outdoor)

5-a-side football

Trampolining

Boxing

Futsal
All sessions are lead by fully qualified and DBS checked coaches.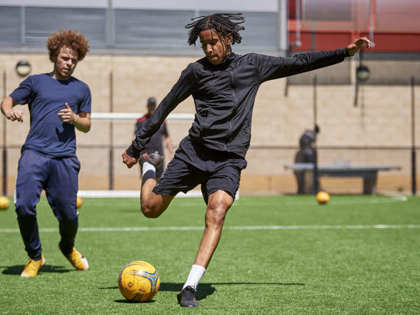 In addition to this, we also have a state-of-the-art fitness suite that is free to use for all students upon completion of an induction and health screening. The fitness suite includes: 16 Point CV machine area; resistance machines; a dedicated free weights area; a boxing bag and a core workout area. The fitness suite is open for a minimum of 25 hours per week and is supervised at all times by a fully qualified member of staff.
Although our key aim is to offer a fully inclusive and diverse enrichment programme, it should be noted that our sports teams have enjoyed tremendous success in recent years, which belies the fact that we are a relatively small sixth form college.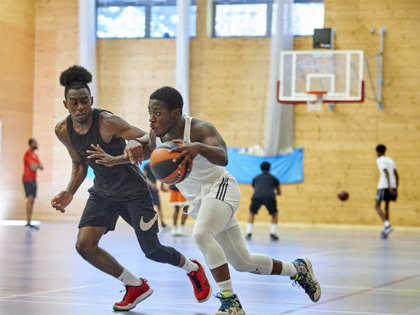 These successes include our Basketball Academy which, under the guidance of coach Patrick Avorkliyah, produced the 2017 national ABL champions. 2018 saw our female basketball team crowned London regional winners and the men's football team, under the management of Dean Banks, defy all the odds as they claimed a historic treble. They won the ESFA National Cup at Ewood Park (the home of Blackburn Rovers, with the match shown live on FreeSport), the London Catholic Cup and they retained the AoC London league for the third year in succession.
So, whether you are looking to play sport for fun, to keep fit, or to compete and become a champion, our Sport, Health and Fitness Enrichment Programme has you covered.