Enrolment at St Charles
Holding an Offer at St Charles?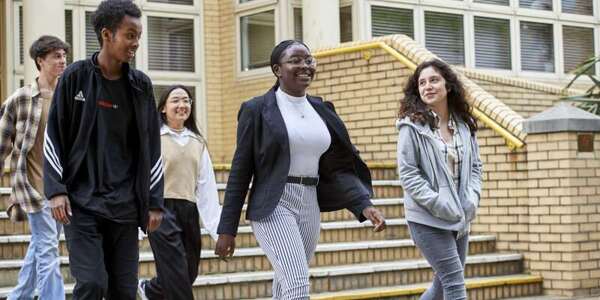 From the end of June, you will receive by email your allocated Enrolment Appointment Date and Time.
Once you have received this, please confirm your attendance. To do this:
Click the green Accept button
Please familiarise yourself in the meantime with our:
DON'T FORGET TO BRING WITH YOU AT ENROLMENT:
Exam Results
Your exam results slips or confirmation of your results from your school on headed paper for GCSE or other examinations for 2022. You will also need certificates or results slips for public examinations taken prior to 2022. If you have overseas qualifications, you must upload the original documents.
Kindly note: If you do not have evidence of your examination results, we will be unable to process your enrolment until you do, as this is recorded on the Online Enrolment System.
DID YOU KNOW YOU CAN FAST TRACK YOUR ENROLMENT?
From Thursday 25th August, you can fast track your enrolment by logging in to the Application Portal to complete and submit your Enrolment Form.
Simply follow these 2 steps:
Step 1 - Complete & Submit your Enrolment Form from Thursday, 25th August before your Enrolment Appointment. Provisionally start your enrolment by completing and submitting the online Enrolment form by logging in to the Application Portal. You will need to enter your examination results, upload copies of your exam results statement and select the courses you would like to study with us.
Step 2 - Attend your allocated Enrolment Date and Time at St Charles to finalise your Enrolment.
Key Dates for your Diary:
Enrolment at St Charles: From Thursday 25th August
Induction at St Charles: Friday 2nd September; Monday 5th September; Tuesday 6th September
Teaching begins: Wednesday 7th September