Cambridge future for Agnes!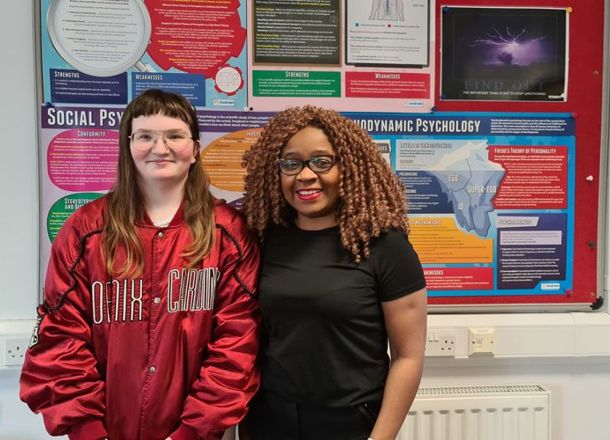 News
7th Feb 2022
Congratulations to Agnes who has just received her offer to study at Cambridge University this September!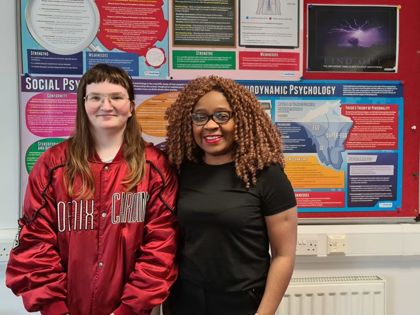 Agnes T joined us from Holland Park School in September 2020 to study A-Level Criminology, Psychology and Photography.
During her time with us at St Charles she has excelled in all her subjects. Her teachers shared with us their pride in having a student like Agnes part of their class.
Mrs Nnene, Head of Social Sciences said
I have enjoyed teaching Agnes in two subjects – Psychology and Criminology. She is a competent and perceptive student. Her enthusiasm, excitement and occasional new ideas helps me to remember why I became a teacher. It is always refreshing and rewarding to engage with her due to her eagerness to learn, and a deep-rooted desire to strive for excellence. She has a good eye for detail and is always thirsty for new knowledge. She shows all the qualities needed for study at a higher level.
Here is what Agnes had to say about her experience at College
My time at St Charles has been very positive. I have enjoyed going to lessons and interacting with my teachers and peers.
I am currently studying Criminology, Photography and Psychology. My teachers have supported me throughout the 2 years by giving me continuous feedback that has helped me know what I need to improve on. Miss Delgado, my Psychology teacher, offers weekly interventions that are used for exam practice and revision, which is incredibly helpful leading up to the A-Levels. Mrs Nnene, my Psychology and Criminology teacher, has also been incredibly helpful by preparing me for my Cambridge interview and always being around to help with my subjects when I needed her. Ms Hemsley, my Photography teacher, has helped by giving me ideas and feedback that has allowed me to develop my skills and produce more refined outcomes. Moreover Mr Ellis, my Criminology teacher, helped me prepare for my unit 3 criminology-controlled assessment by giving me feedback on my assignments and producing revision materials.
I applied to Cambridge to read Anglo-Saxon, Norse and Celtic studies. I only applied to Cambridge because it is the only university in the country that offers a course that incorporates the history, language and literature of those people. I find the subject very interesting and would like to learn more about it.
I have found my overall learning experience enjoyable because my teachers have always made my lessons engaging, which has encouraged me to pay attention. Furthermore, I picked subjects that I enjoy so that the lessons are never boring because I always want to learn more or in the case of photography create more interesting outcomes.
One piece of advice I would give future St Charles students is to not look at free periods as a time to hang out with your friends but use them to study and go over the work that you have already covered. However, they should have fun and enjoy their last years of education and teenage years.