Autism Acceptance in St Charles Sixth Form Community!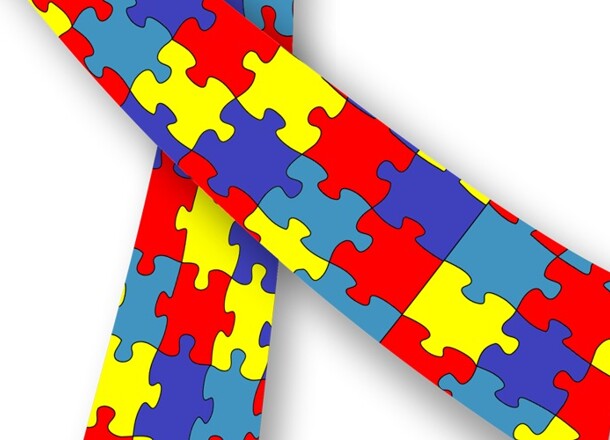 News
20th Apr 2022
Before the Easter break, the focus of the Learning Support's weekly social communication group (or 'Chat Club' as they have named themselves!) was to discuss how best to raise college awareness of autism in preparation for the 2022 Autism Acceptance Week from March 28th to April 3rd.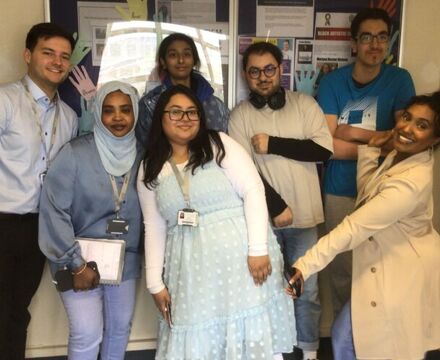 Members of the group enthusiastically shared ideas, suggestions and experiences and then worked hard to adapt and distribute a series of posters around the college and to create an informative display as a record of the group's findings.
Our very own L1 ICT student Hossain Ozlat produced an inspiring and insightful PowerPoint which was shared with all college students in tutorials. Ugur Nacar, L3 Art also played a key role in leading discussion, speaking about his own experiences and providing another informative PowerPoint.
All members of the LS department - staff and students - were 'hands on' in their contribution to the project (see display!), many showing their support and allegiance by wearing blue, a colour known and recognised for its calm and soothing effects.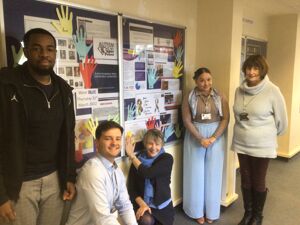 Well done to the fantastic bunch of young people who made this happen. We all look forward to building on the important lessons learnt this week as we continue to raise awareness and acceptance of autism in our college and in society as a whole.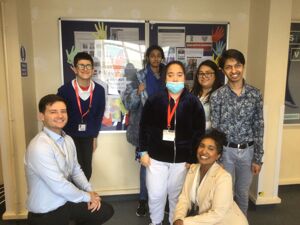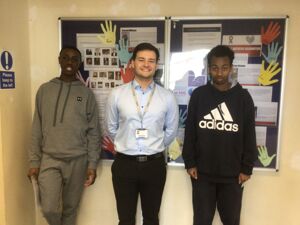 LS Social Communication Group - April 2022