Corey Wins Gold in British Judo
23rd Nov 2022
Huge Congratulations to our student Corey who has successfully represented StCharles in Judo!
He won Gold at the London Area Regional Schools Tournament on 12/11/2022 and Bronze at the London Area Colleges and Universities on 13/11/2022. His success means he will now have priority entry into the British National Schools Championships, in March 2023 at EIS Sheffield, to represent St Charles Sixth Form College again! Corey affirmed:
My recent success means a lot to me because I was able to represent St Charles, my classmates and teammates on the basketball team. My aim for this year and the next is to represent Great Britain internationally, whilst helping the basketball team win the cup and league and to finish my education on a high to start the next year.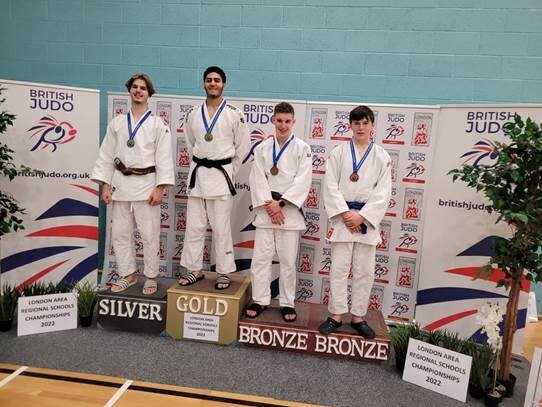 Corey joined us earlier this year and studies with us A Level History, Psychology and Criminology and had this to say about his time with us:
I have definitely enjoyed my time here at St Charles. Being able to make many friends and be supported very well as a student athlete from teachers and friends around the college. My message for everyone is ... luck determines the frequency of opportunity but preparation dictates your ability to capitalise on the opportunity when it arrives.
Well done Corey! Keep up the fantastic achievements!